Fort Payne High School Band
Announcements
Friday - HS Band will play for Wills Valley Veterans Program. Starts at 8:30am.

Friday - Playoff Game
Home vs Gardendale
Pep Rally - 1:00pm
Report to Band Hall - 5:15pm
Game Starts - 7:00pm

Monday November 12th

Veterans Parade
Report time - 2:00pm
Line up - 3:00pm
Parade starts - 4:00pm
Dismissal - 5:15pm

Well we had another terrific season of competitions. Fort Payne Wildcat Marching Band had one of their best contest seasons yet this year. They came away from each contest with Superior ratings for every caption (which hasn't happened in awhile). They also earned several best in class honors! We are always excited to add to our impressive trophy collection, but we are more excited to walk away from this competitive season knowing that we have pushed the FP Band to new heights and set the bar higher for next year.

As band director, I am extremely proud of all the accomplishments especially the ones that happened off the field this year. I'm sad to see this season end but also excited to get started on the next! I hope to see you all at our upcoming concerts and contests.

Click the link to sign up for a time/date. Even if you can only do part of the time, please help your child's band program out!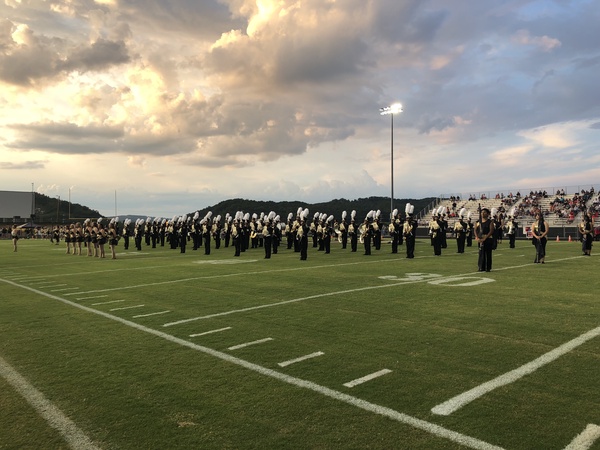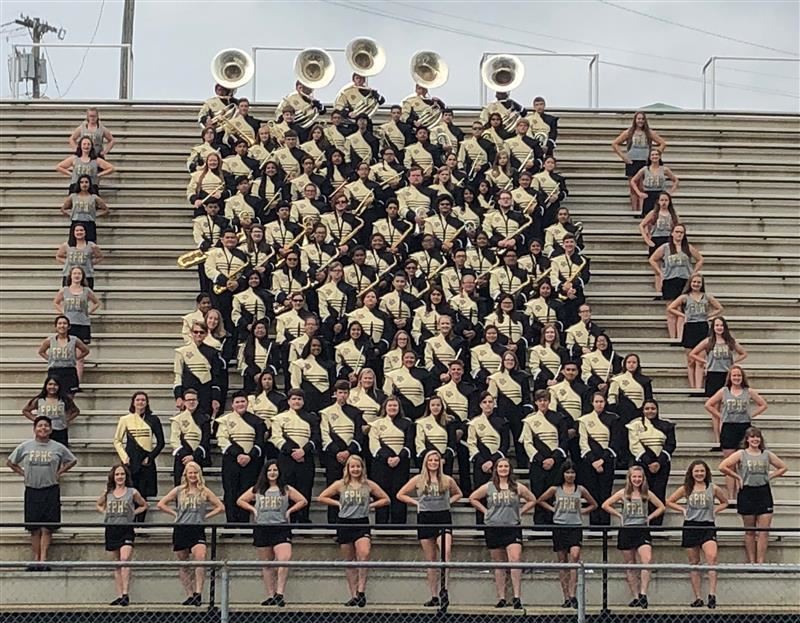 Fort Payne High School Band Mission and Philosophy

The goal of the Fort Payne High School Band Program is to encourage students to become quality young men and women using music. Our program serves as a public representation of Fort Payne High School, the city of Fort Payne, DeKalb County, the State of Alabama, and the United States. Your responsibility is to continue and build on the traditions and excellence of Fort Payne High School. Our staff is committed to providing a safe, functional, positive, and educational atmosphere. Our staff is also dedicated to providing an environment that promotes development and growth as a musician and also with character. It is with these ideas we plan and execute our ideas on our pathway to success.

Attitude of Respect

Many people will express how important having a positive attitude and having respect for each other is. We agree with these ideas, but also think of respect as a type of attitude. Being respectful on a daily basis should never be an option, but rather a habit. We promote an atmosphere of respect that will be ever-present, not just an option set down by the director. Our aim is for students to learn these important parts of character at an early age, so that they will be fully prepared for their adult life.

Band Organization

As many students and their parents are aware, there are many activities that vie for a student's attention throughout their school career. We are aware that conflicts between activities will be present, however we ask that the director is notified as soon as a conflict is apparent. The director will work directly with the sponsor, coach, and FPHS administration to avoid future conflicts.

Dedication to the band program is necessary. For this reason, any student who decided to quit band at any time during their career will not be allowed back into the marching band. It is a large responsibility to be a part of this team and quitting jeopardizes the success of the marching band. Below you will find a list of organizations and their requirements for membership.

Fort Payne High School Marching Band

The Marching Band is one of the premier ensembles of the band program. It is most certainly the most popular and publicly known ensemble. The band performs at all football games and participates in several contests a year. Members know that they are giving up many Friday nights and several Saturdays. Membership is limited to grades 8 and above. Members do not have to have previous band experience to participate, but must be interested in learning an instrument. Members of the Marching Band are required to participate in a Spring concert ensemble.

Concert Band

The Concert Band is the performing ensemble for FPHS. The Concert Band participates in State Assessment (MPA) as well as performs in multiple concerts throughout the year. Students are assigned parts based on auditions. Students that play an instrument but do not participate in Concert Band cannot participate in Marching Band the following semester.

Visual Ensemble

The Fort Payne Visual Ensemble is a vital part of the Marching Band. The visual ensemble provides the visual accompaniment for the Marching Band. They utilize dance, flags, rifles, and other props to enhance the performance. Students do not have to be instrumentalists to participate. Any student in grades 9-12 is encouraged to participate. Auditions are held every spring.

Winterguard

The Fort Payne High School Winterguard is a group that performs in the off-season. As the name suggests they perform and compete in the winter months. It is audition based and acceptance is not guaranteed by previous performance. The fees for Winterguard fluctuate each year but know that they are separate to the Marching Band fees. The Winterguard is open to any student that is in grade 7 or higher. Membership in Visual Ensemble is not required, nor does Winterguard membership guarantee a Visual Ensemble spot.

Pep band

The pep band is a volunteer group. This ensemble's performances are mostly home basketball games as well as other events. There are no fees directly related to participation in this ensemble except the purchase of a t-shirt for uniforms.