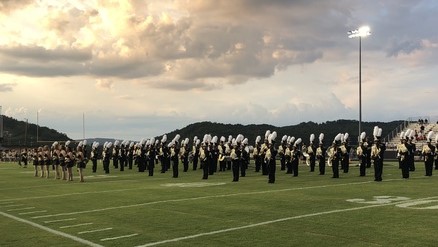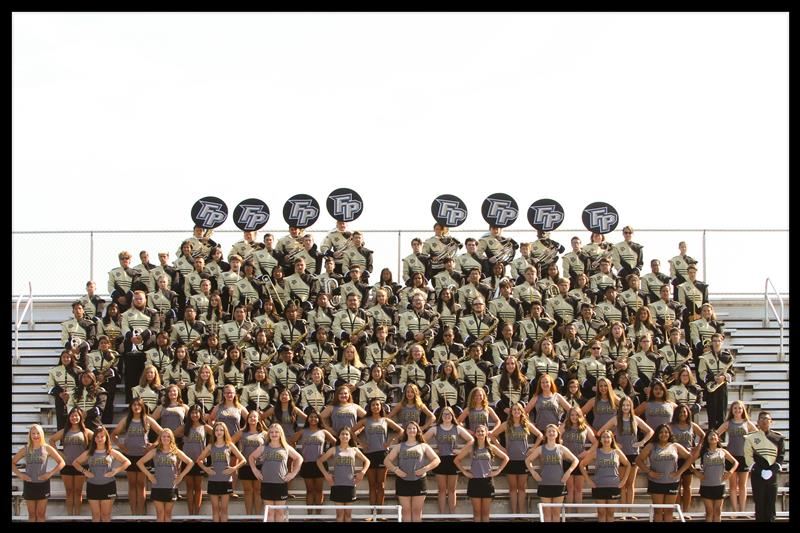 Announcements
It is always bittersweet to see the end of marching season, but it has arrived. The FP Band has had a fantastic showing this year for both football games and our first ever year having a dedicated competition show. The staff is already looking forward to next year's adventure.

The band earned all Superior ratings at both contests (3rd was rained out) among other awards.

The band earned the highest rating possible in every category they were judged in.

Midsouth

Drum Major - 1; Colorguard - 1; Percussion - 1; Band - 1; Overall - 1

JSU

Drum Major - Superior (1) (Best in Class); Colorguard - Superior (1); Percussion - Superior (1); Band - Superior (1); Overall - Superior (1)

1st place in class

---

As the band director I could not be more proud and impressed with what this group of young adults was able to accomplish. They were challenged this year to perfect and perform 2 separate shows to high standards. I can only hope that this continues into concert band and eventually next year. The only limits are the ones we make.

---

Even with the close of official marching activities we still have a few performances left. The band will be marching in both the Rainsville and Fort Payne Christmas parades.

Rainsville - Dec 7th @ 11am.

Fort Payne - Dec 9th @ 5pm.

Looking forward the band program will hold Christmas concerts and we have also started winterguard. Several students are preparing for All State auditions and seniors are working on scholarship auditions.

Middle School Christmas Concert - 6pm

High School Christmas Concert - 6:30pm

Have a Happy Thanksgiving!

Ian Pask
Band Director
FPHS Bands

Playoff Game #1 vs Hartselle

Friday November 8th FPHS will be hosting Hartselle for the first round of playoffs. The band will perform their football halftime show as well as pregame. We will follow the usual schedule. Band Hall doors will be open at 5pm. Everyone is to be in their seat by 5:30pm.

Practice after school on Tuesday and Thursday this week. We are also preparing for the Veterans Day Parade on Nov 12.

Veterans Program

The band will be participating in the FPHS Veterans Program on Tuesday November 5th. The program will begin at 9AM. All students are asked to be in the band hall by 8:15AM that day. We will warm up in the gym and provide music while people are being seated.

Students will wear the provided shirt.