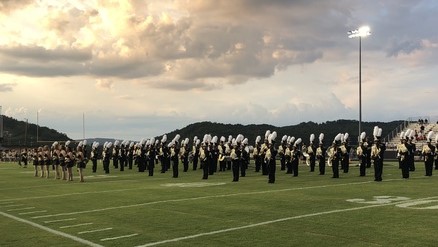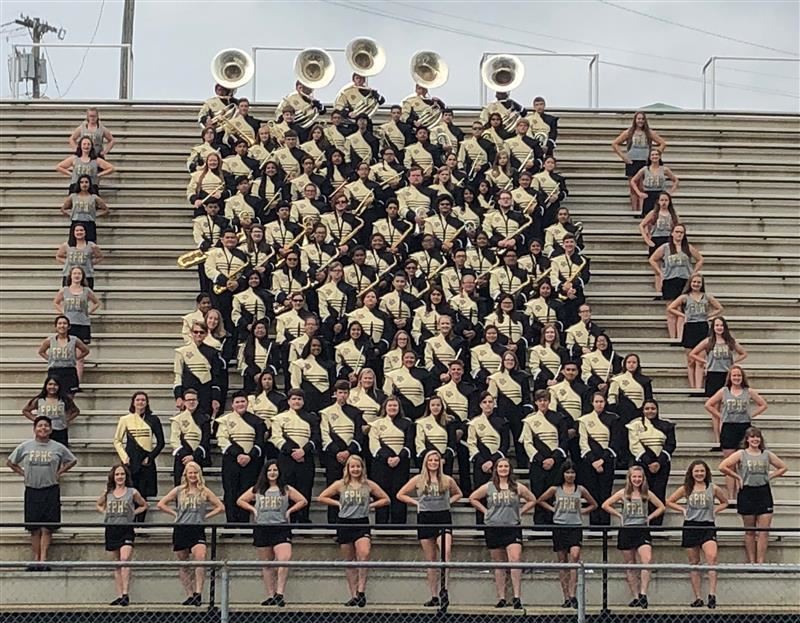 Announcements
Check out the new Band Camp page with information just about band camp! No more searching multiple pages.

Here are the dress up days for Band Camp. You will need to talk to your section leader for the section day theme they have chosen.

Week 1
Monday: Color Day
Tuesday: Super Hero Day
Wednesday: Pink Day
Thursday: Tacky Day
Friday: Black & Gold

Week 2
Monday: Twin Day
Tuesday: Dressing Day*
Wednesday: Section Day
Thursday: White Out
Friday: No Dress Up (Picture Day)

*Dressing Day
8th Grade: Blue Cheese
9th Grade: French
10th Grade: Italian
11th Grade: Ranch
12th Grade: Caesar
Staff: Thousand Island

**Be creative, Ranch could be cowboys etc...**

Here is the schedule for Band Camp if you've misplaced yours!