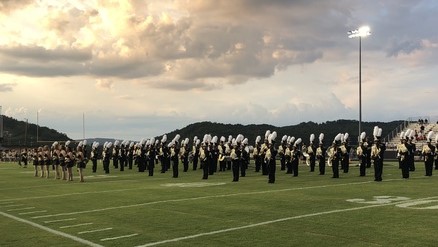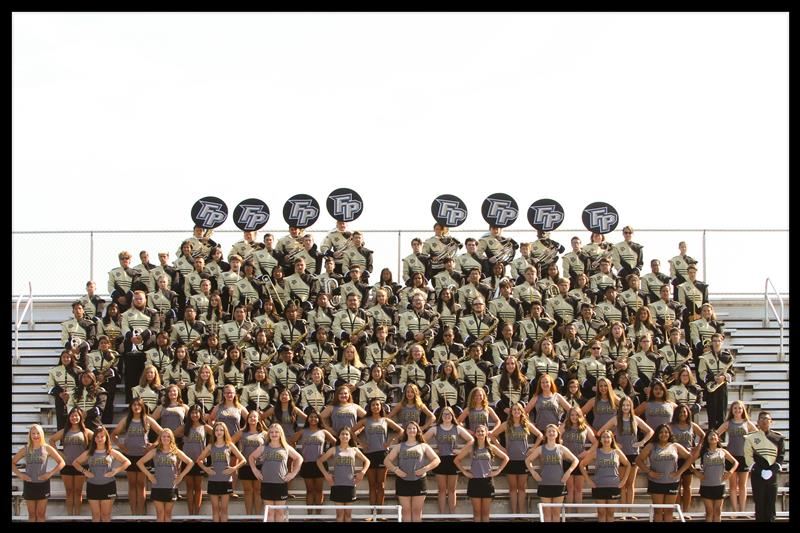 Announcements
Contest of Champions

8:00 am - On practice field in stretch block

10:30 am - Load trucks/trailers/break<<recommend you eat something!

11:30 am - Load the buses

11:45 pm - Depart FP

1:45 pm - Arrive/restrooms

2:15 pm - Uniforms on, instruments ready

3:15 pm - Warmup

4:10 pm - Move to staging area

4:20 pm - At gate

4:30 pm - Performance

5:00 pm - Load trucks/change

5:30 pm - Dinner at cafe

6:30 pm - In stadium seated for diamond class bands (sit on the home side!)

7:30 pm - Southerners Perform

8:00 pm - Awards start

9:00 pm - Load buses and depart

11:00 pm - Return to FP Band Hall

UNLOAD TRUCKS

Buckhorn

2:00 pm Practice/Run Through - be prepared to be outside

2:45 pm Load Trucks (you are responsible for your equipment, load it)

3:20 pm Eat dinner (bring own, or pizza if you purchased the meal)

3:45 pm Bibbers on (unless loading crew, battery, front ensemble)
Visual will need to be ready to go before we load buses.
4:30 pm Buses arrive/begin loading/depart ASAP
6:30 pm Arrive at Buckhorn High School, Loading crew, battery, front ensemble off buses.
Uniforms on and bathroom
7:00 pm Wildcats continue to win, band plays/cheers

Halftime performance, back in stands

10:00 pm End of Game?
March back to trucks/buses
Load everything
10:30 pm Buses depart for FP
12:30 am Arrival at FP

Students return uniforms, instruments, etc.

Dismissal

MidSouth Week!

Monday - Winds/Percussion 3-5pm; Visual 5-8pm

Tuesday - Full Band 3-5pm

Thursday - Full Band 5-8pm in Stadium

Friday - Away Game at Etowah (same schedule as last away game)

Saturday - MidSouth Contest!*

*Once we have our performance time for Saturday you will get a schedule.