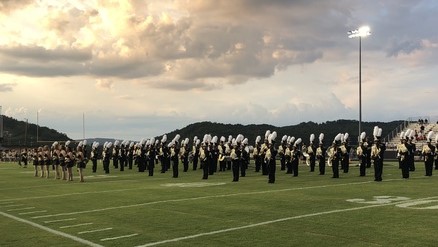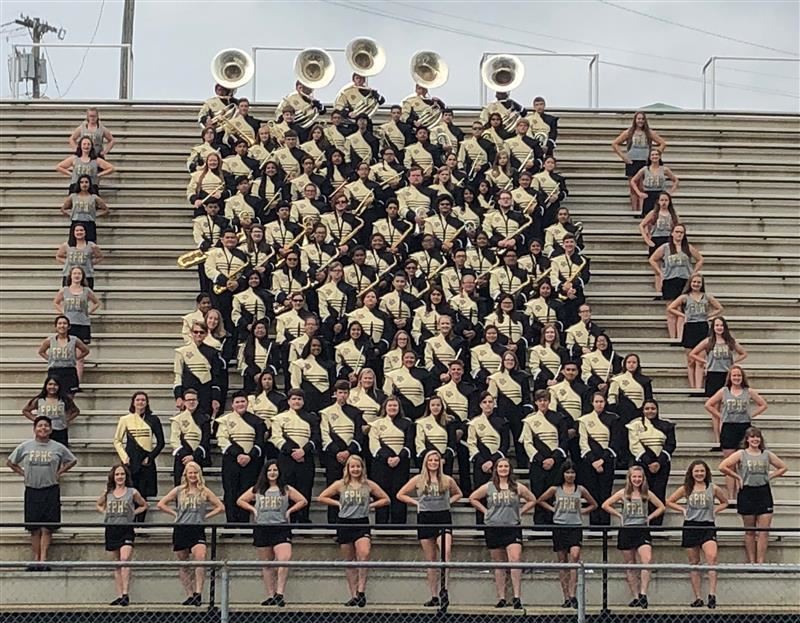 Announcements
Schedule Update!!!

The game scheduled on October 11th at Buckhorn has been moved. It will now be played on October 10th (Thursday) at Buckhorn. Please plan accordingly! Practice schedule for the week will be updated soon. That is the same week as our JSU Competition.

Welcome back to school! We are super excited to get back into a routine and start our performances. Band camp went really well and the band accomplished way more than expected. Hopefully we can carry that on into the season. We will be starting our normal rehearsal schedule starting Thursday Aug 8th.

Mon - 3-5 (Visual 5-8:30)
Tues - 3-5
Wed - No after school
Thurs - 3-5
Fri - GAMES (If no game, we are off)

Make sure you reference the Master Schedule as often as possible. This Saturday Aug 10 we have the Black and Gold Game at 6pm in the stadium. It will be much the same as last year. The band will play for a bit between plays etc and then be dismissed.

T-shirts/Shorts! - Our member tshirts and shorts should be arriving this week. We are excited and hope they turn out well. For parent/fan shirts we will be taking orders for them very soon.

If you haven't joined REMIND yet please do so! All information is transmitted with REMIND and we want to make sure everyone is aware!

Thanks for a great start to the season.

Mr Pask

Here is the schedule for Band Camp if you've misplaced yours!