Return to Headlines
Heil Environmental hosts Fort Payne City Schools STEAM Robotics
Heil Environmental hosts Fort Payne City Schools STEAM Robotics
Fort Payne City Schools STEAM (Science, Technology, Engineering, Arts, and Math) Robotics teams began their season by looking for ways to impact their world in a positive way. FIRST LEGO League Robotics challenged our 5th and 6th grade teams to research a solution for moving cargo. Heil Environmental proved to be the perfect research partner for a cargo moving solution! Heil engineer Steve Baumgartner worked closely with our teams last year on their robotics projects, and he arranged the tour with Heil's manufacturing engineering team including: Jonathan Thompson, Julio Gonzalez-Hernandez, Michel Campos Aguilar, Alfredo Besanilla, Eric Hughes, Jorge Corona, and Taylor Onaga.
They taught students how they use the engineering design process to maximize their work's efficiency, as well as the various intricacies of how their machinery operates. Students also learned how their materials are imported and exported and how they operate on an international scale. They were able to observe the manufacturing process and learned many things about manufacturing including: using robotics arms for welding, painting, hydraulics and sensors, assembly, testing for safety and reliability, and safety precautions for workers and customers, such as PPE and sensors on the trucks.
Fort Payne City Schools STEAM Robotics would like to thank Heil Environmental for the wonderful learning experience and for being a cornerstone in our community for so many years. They would like to thank all the people who helped with the tour and explained the manufacturing of our most essential cargo movers: garbage trucks.
They would also like to thank all in the school system who have been so supportive of robotics including the Fort Payne City School Board, Superintendent Brian Jett, Consultant to the Superintendent Jim Cunningham, Principal Shane Byrd, and Principal Jennifer List. They would also like to thank those in the community who have donated their time and financial support to the program.
As the teams continue this season, they request anyone interested in helping to consider:
Serving as a resource professional. Anyone with knowledge of moving cargo could be a resource.

Monetary donations for supplies, travel, and registration costs.

Donations of any LEGO product or any other type of building sets, including, but not limited, to loose LEGO bricks, sets, and decorations. Click here to view an infographic with more information.

Large quantities of any materials or products that could be used for creating, designing, and building in the classroom.
These items assist the teams in continuing to impact the community and state with STEAM workshops and promotional events. Please drop off at Little Ridge Intermediate or Fort Payne Middle School front offices. Please include a contact number or email so that our teams may thank you personally. If you have any questions, please contact Coach Regan McClung at 256.845.7501.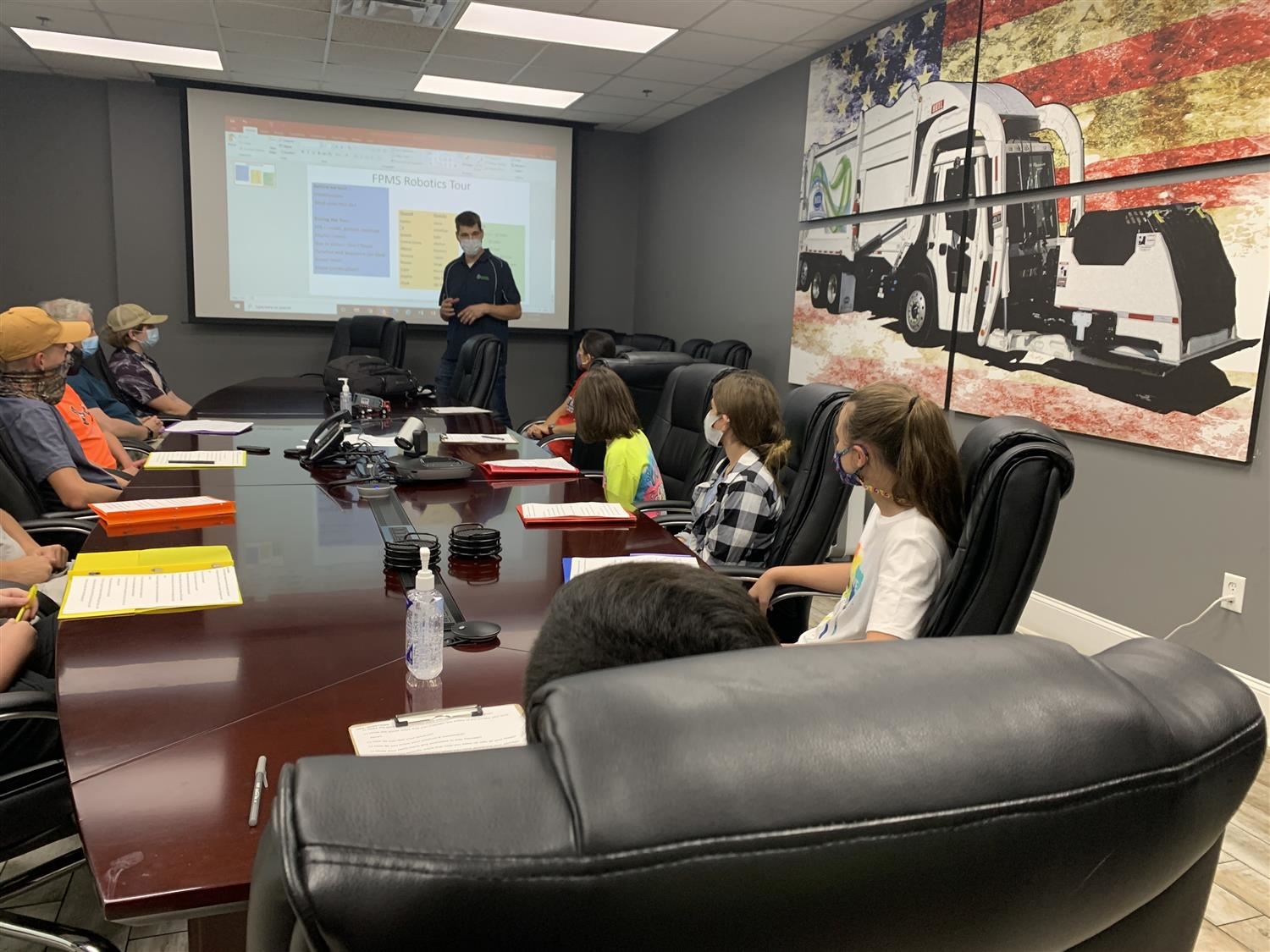 Representatives from each team in FPMS STEAM robotics being introduced to our guides, and being told the safety regulations before going into the workzone.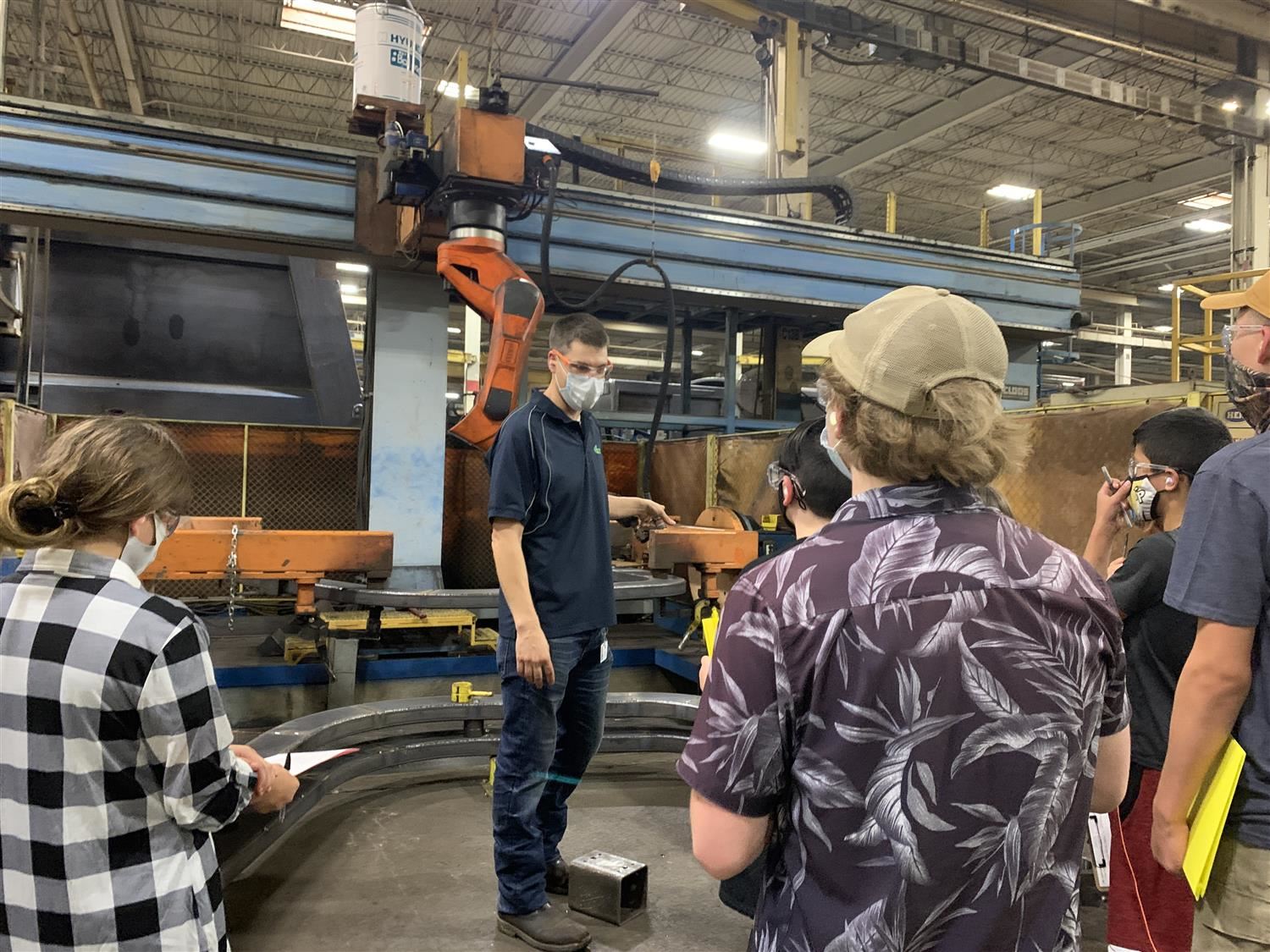 Mr. Baumgartner telling the representatives about the robotic welding arm.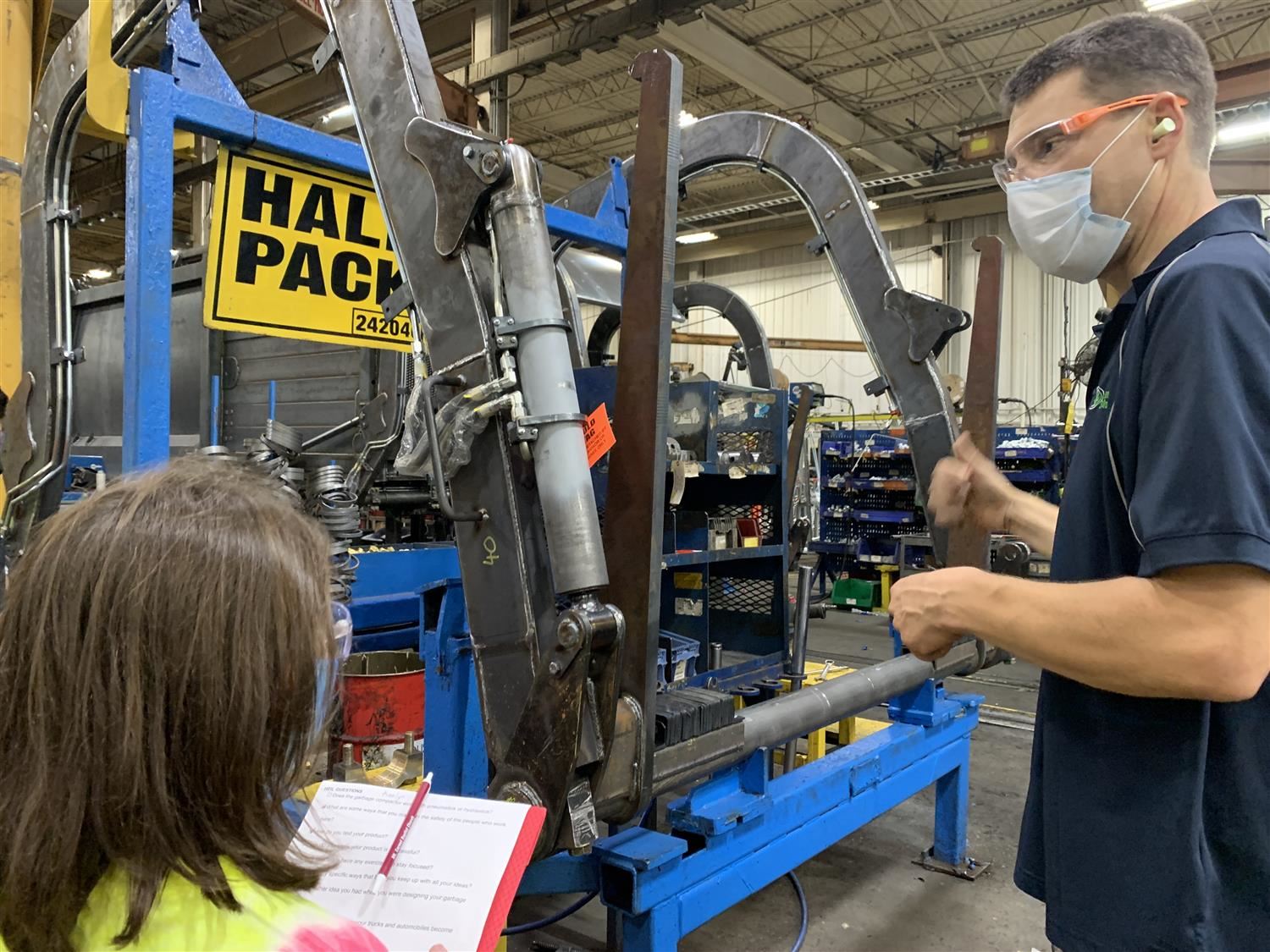 Mr. Baumgartner explaining how the arms of the garbage trucks work.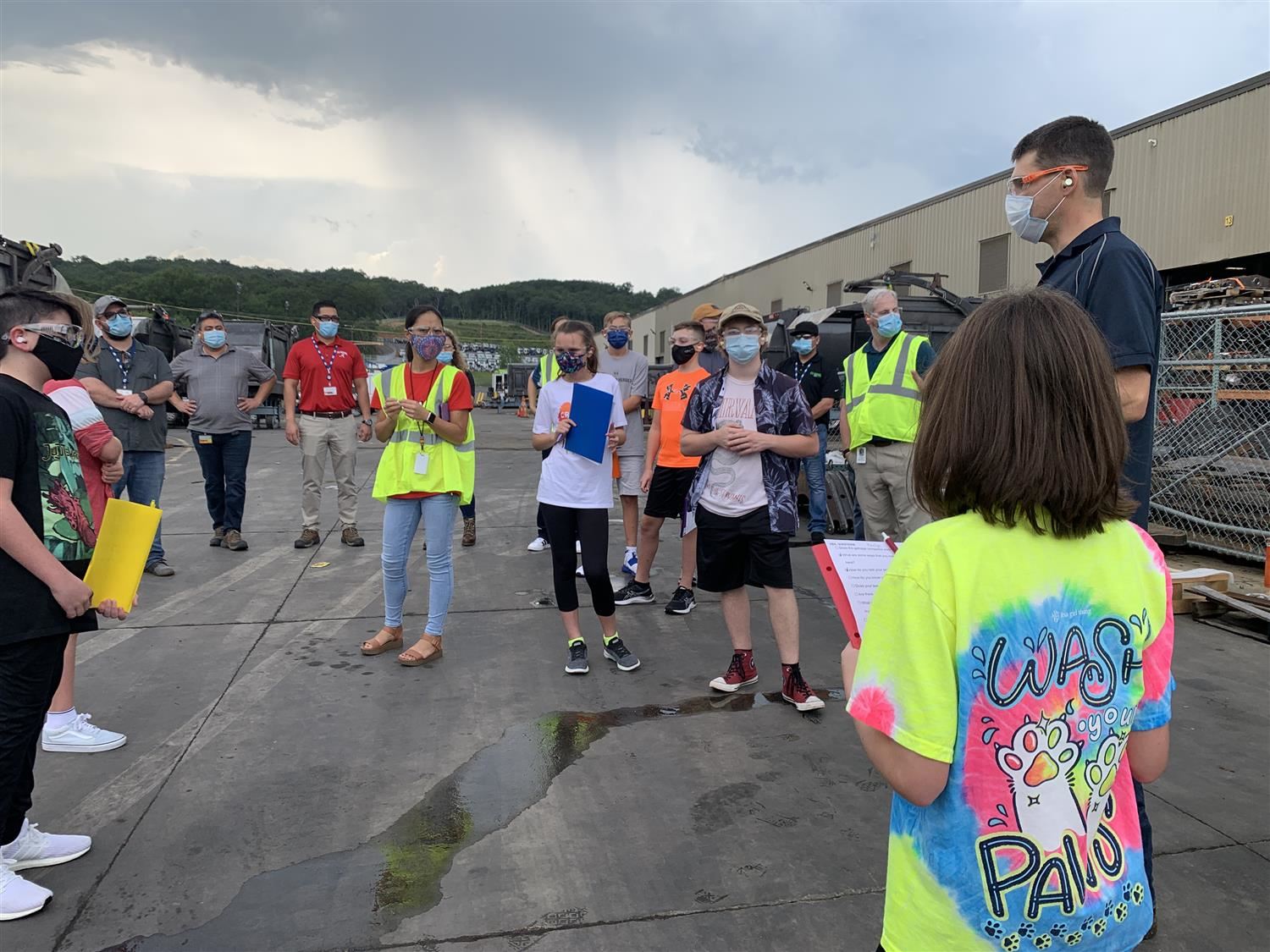 Mr. Baumgartner teaching the teams about how the materials are imported and exported.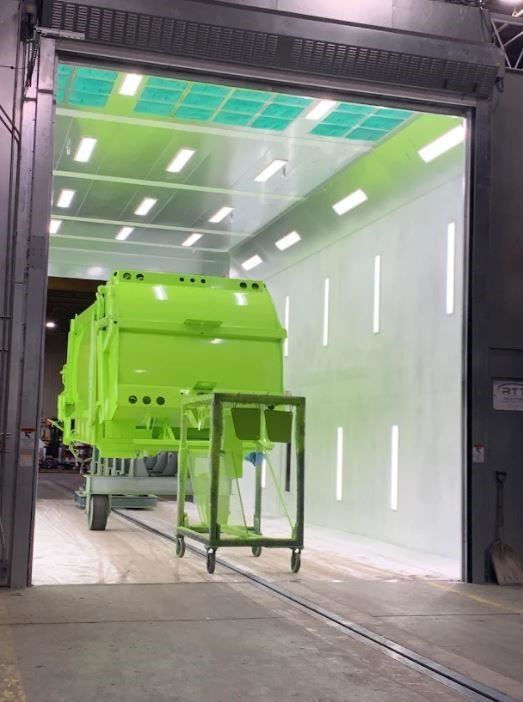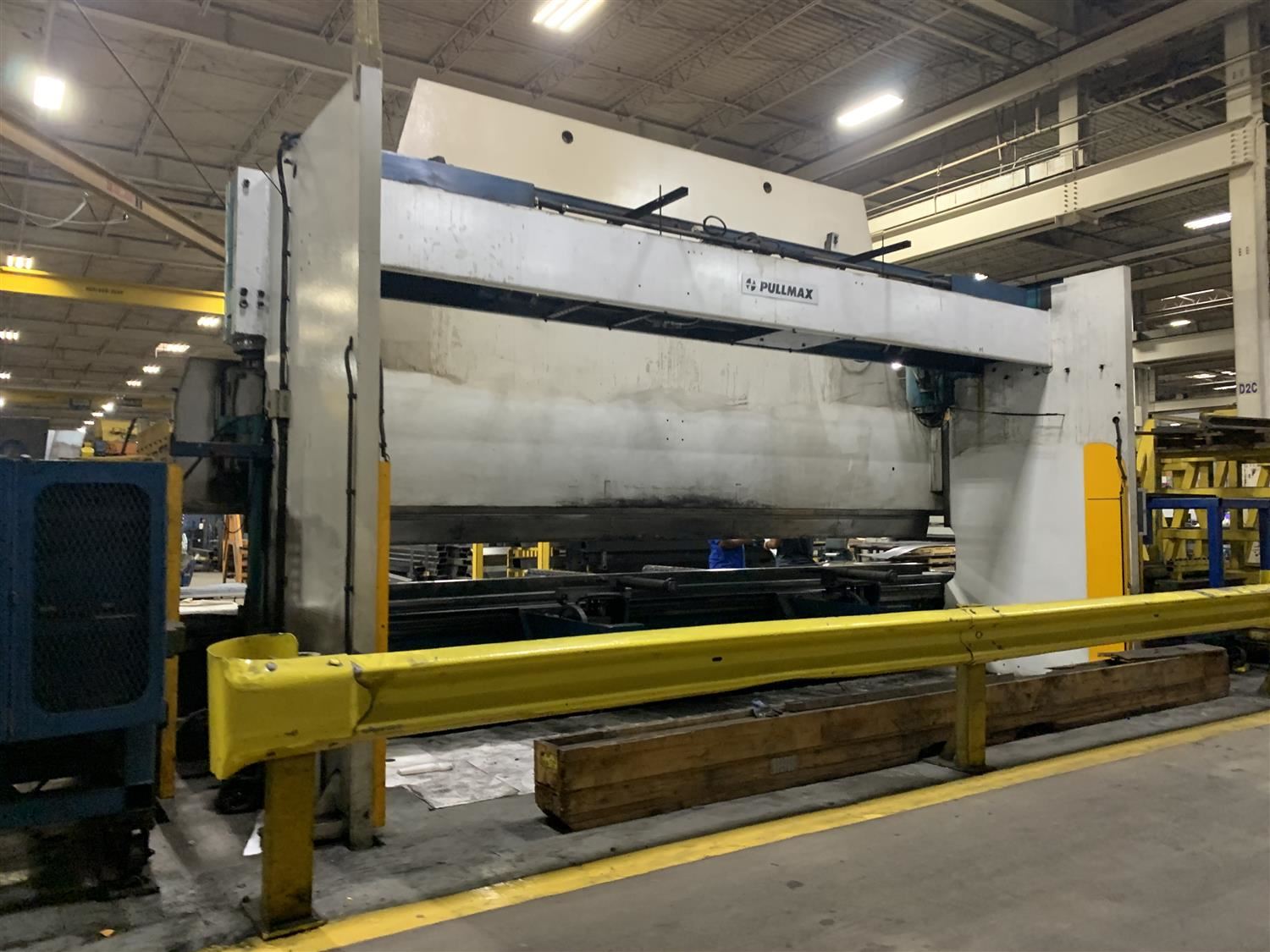 Pictures of the various machines used to create garbage truck shells